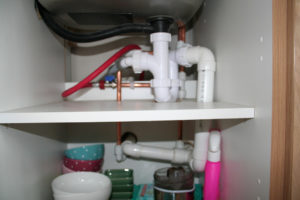 Plumbing issues can happen at any time in the home. When left unchecked they can become dangerous as they often lead to water damage. It is best to call a plumber to take care of the issue right away. If you do not have a plumber on call, you can look online to see the plumbers listed near you. Here are the tips to enable you to choose a suitable plumber.
They Should Have Experience
It is best to choose a plumber that has plenty of experience when it comes to plumbing. If they have been in that line of work for some years, it means that their work is of good quality and that they have a big client base. You should also rely on an experienced plumber because they will be able to give you an accurate reason for the plumbing issue and know how to take care of it efficiently.
Should Be Licensed
Do not choose a plumber that does not have a license to do the job. Most of the plumbers will list online if they are licensed. This is best because a licensed plumber is one that has the right skills and training needed to combat any plumbing issues. They are also more likely to have legit guarantees.
Availability
Choose a plumber that is available to the clients on a 24hr basis. This way, if you have problems at any time you can call them to take care of it. Look for plumbers who have listed that they provide round the clock services to the customers. It is also advisable to choose a local plumber. This is because they will be able to get to you faster than a plumber who is not from the area. You can benefit from a local plumber since you can call them and have them take care of any plumbing problem right away instead of waiting until the next day.
A Solid Reputation
This is also very crucial. You should check the plumber's reviews from their previous customers. This is what will tell you if you should expect them to provide great quality services. You can also ask for recommendations from your neighbors. Avoid plumbers that you notice have several complaints from their customers.
Always ensure that you ask about the price before the plumber starts the job. This will prevent any misunderstandings after the job is complete. The plumber will have to assess the problem first then tell you the cost.